Fair Start Scotland
Scotland's devolved employment support service Fair Start Scotland provides 12-18 months of tailored, flexible, and person-centred pre-employment support to people who want help to find and stay in fair and sustainable work. The service also works with employers to help with recruitment and support for the employer and their new employee by offering up to 12 months in-work support.
About Fair Start Scotland
With dignity and respect at its core - participation in Fair Start Scotland  is voluntary meaning people can choose to take part without fear that it will affect existing benefits.
Fair Start Scotland builds on the success of our transitional services Work Able Scotland and Work First Scotland.
Fair Start Scotland is delivered in nine contract areas across Scotland to reflect the reality of Scotland's geography, regional economies and population spread.
Fair Start Scotland is being delivered collaboratively across a range of private, public and third sector delivery partners including a range of specialist providers to ensure people receive the right type of support for them. Find details of the contract areas and providers here.
Fair Start Scotland:
Has been developed by listening to the views of people who rely on employment support.
Is funded by the Scottish Government, with Scottish Ministers have committed almost £24 million to the service in 2022/23
Is delivered in nine areas across Scotland, reflecting the reality of Scotland's geography, regional economies and population spread.
Encourages Service Providers to commit to the Fair Work, Workforce and Community Benefits agendas (for example by promoting living wage employment, no use of zero hours contracts or umbrella companies and supporting the Scottish Business Pledge).
Includes an offer of supported employment - an internationally recognised 'place and  train' model enabling disabled people to learn on the job with support from colleagues and a job coach.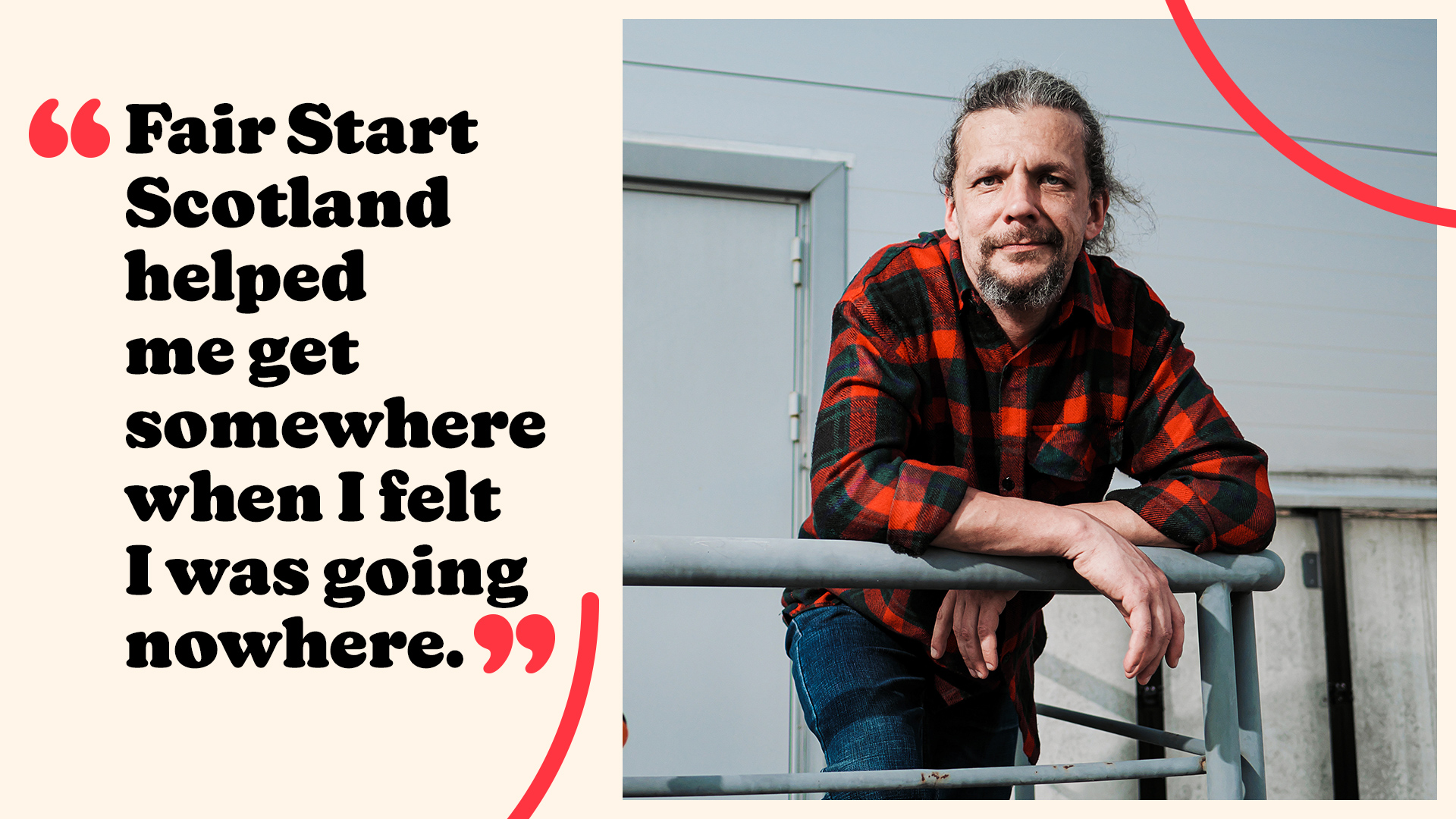 Find out more
If you would like further information on how to receive support from Fair Start Scotland, please visit www.mygov.scot/FairStart and select your local council from the dropdown list to find Fair Start Scotland contact details for your area.
Alternatively you can call the Fair Start Scotland Information Line on 0800 804 8108. The line is open 10am to 4pm Monday to Friday.
Fair Start Scotland Reporting
The Scottish Government regularly publishes information on Fair Start Scotland, Scotland's first fully devolved employment support service.
The most recent statistics published on 31 August 2022 show that:
There were 48,223 starts on Fair Start Scotland (FSS) from its launch in April 2018 up to June 2022. The number of starts includes 3,017 people who have previously received support on FSS - re-joining has been possible since April 2021.
There has been a total of 16,485 job starts.
72% of job starts went on to sustain employment for 3 months, 80% of job starts who sustained employment for 3 months went on to reach 6 months, and 77% of those who sustained employment for 6 months went on to reach at least 12 months.
The full publication can be found at the link below.
Scotland's Devolved Employment Services: statistical summary - gov.scot (www.gov.scot)
The Scottish Government also publishes annual reports on how the service is delivering on its aims to treat people with dignity and respect and evaluating the how the support provided helps participants to achieve their potential.
The most recent Fair Start Scotland Annual Report, published on 14th October 2021, provides an overview of progress throughout Year 3 of delivery. The findings demonstrate how Fair Start Scotland continues to make a difference to participants, employers and communities, despite the challenges of lockdown in Year 3.
The most recent Fair Start Scotland Evaluation Report was published on 14th October 2021. This report details the research that supports the third year of service delivery up to 31 March 2021. The report includes a survey of over 1,000 FSS participants; local area case studies; an economic evaluation; a survey of early leavers; interviews with participants and analysis of management information on participants' outcomes.
How Fair Start Scotland Can Help You
Fair Start Scotland Support for Individuals
How Fair Start Scotland can help you to find a job which meets your needs.
Fair Start Scotland Support for Employers
How Fair Start Scotland can help meet the needs of both the employer and the participant.
What People Have To Say
"I joined Fair Start Scotland in the hope I could find a job which would accommodate and suit mine and my children's needs. My motivation was being able to provide a better life for myself and my children. I knew I could work but all I needed to do was find the right job. That is what Fair Start Scotland helped me do. I'm so excited to see what the future holds now."
Fair Start Scotland Participant
"When I worked with Fair Start Scotland before, they changed me as a person. I was supported to build a new CV. I gained interpersonal skills and even applied for jobs myself, after spending a while out of work. After speaking to my local jobcentre when I lost my job they told me I could access support from Fair Start Scotland again, I was overjoyed and very excited to get started."
A Re-referral Participant
"I'm really appreciative of all the support I received on Fair Start Scotland. The coaching I received while on the service has given me the confidence I needed to apply for the job coach role, and that I was given excellent support throughout the recruitment, in terms of both the application and recruitment sessions. The service I have received from day one has been fantastic and has exceeded all my expectations. Everyone took the time to understand my needs as an individual and found a job perfect for me''
Fair Start Scotland Participant
Publications
No One Left Behind: review of employability services, 2018
Steps the Scottish Government will take to develop an employability system which is flexible, joined-up and responsive.
Fair Start Scotland publications
Browse publications relating to Fair Start Scotland here.